Day Program Specialist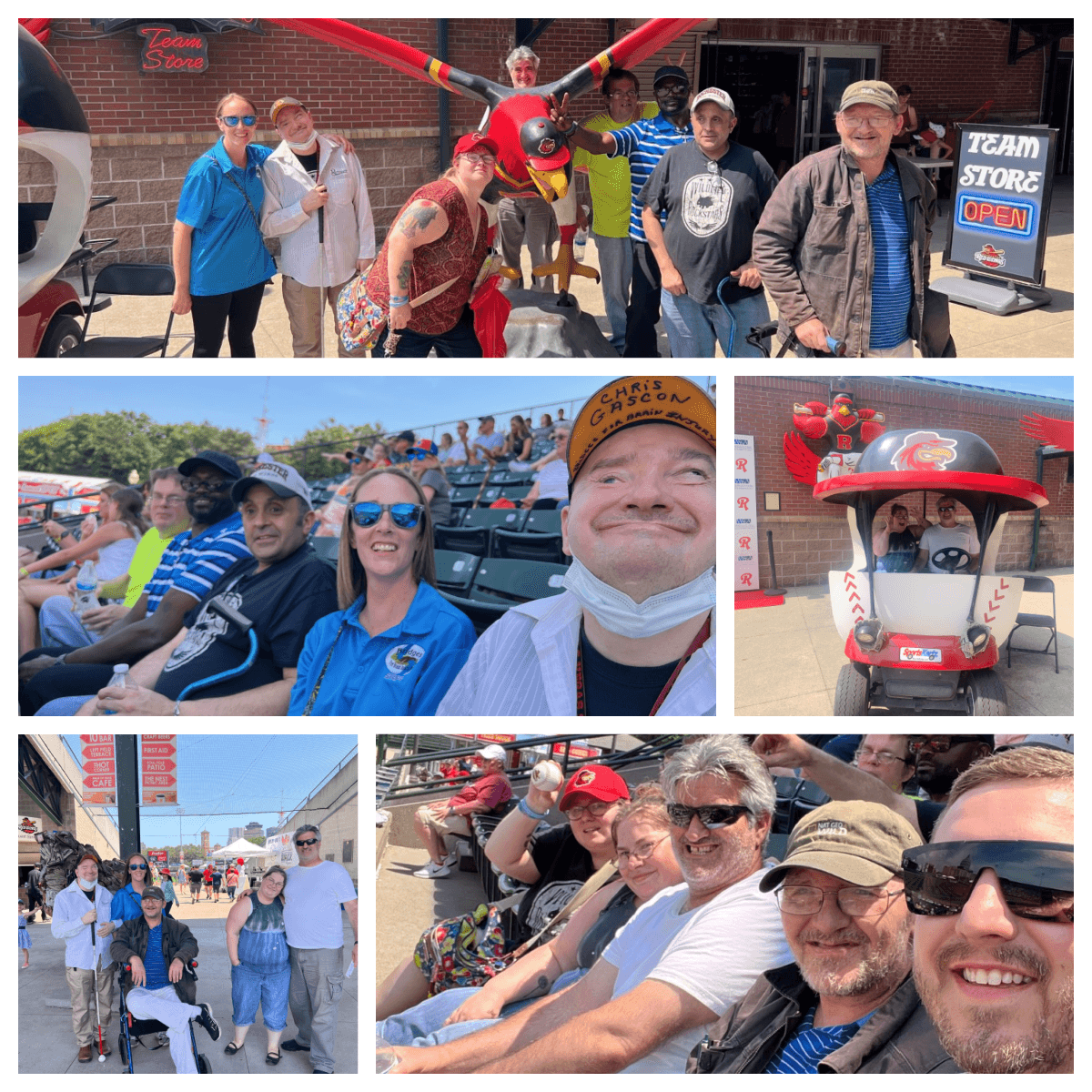 Here's What Bridges Can Offer You:
Competitive pay and benefits package, including sign-on, referral and performance based bonuses, shift differential pay and more

Flexible and FUN work environment!

Generous paid time off, including 7 holidays per year

Complimentary Breakfast & Lunch For All On-Site Employees

All outing admission tickets (movies, bowling, amusement parks, community events & more) and restaurant meals paid for.

Exciting, meaningful work: Join our Team and you will enjoy meaningful work, appreciation and recognition and positive working relationships! 
Here's What We're Looking For In A Social Day Program Specialist:
Someone looking for a job that is fun, offers learning opportunities and lots of laughter, all the while making a difference in the lives of people with disabilities!  Every day is different based on the calendar of activities. You could be running a trivia group, taking a group out on an outing, leading a game, helping someone complete a craft or teaching members something new from our smartboard.
The Social Day Program Specialist Should Have Experience With And The Ability To:
Lead a small and large group social and recreational activity (games, trivia, group conversations, arts & crafts, etc…)

Teach basic socialization skills (taking turns when speaking, being kind, following multi-step directions, being appropriate in the community, etc…)

Be dependable & professional

Have a strong desire to help make people's lives better
Here Are Some Other Things To Consider When Evaluating If This Role Is Right For You:
Organization: Our calendar is always changing and no day is ever the same! Expect to jump from task to task depending on the day's activities and outings. To do this well, we will need you to be great at planning, multi-tasking and doing what it takes to get stuff done!
Team Attitude: We are all on the same team and when one of us succeeds, we all do. As a small organization we depend on each other to pitch in on things that may not be in your job description.
Passion, Resilience And Persistence: Working with people who are dealing with significant loss and chronic health conditions is not easy. It takes passion to help others achieve their goals; and resilience and perseverance to get through some of the days that will be demanding, but in the end makes your work meaningful and rewarding!
Education & Experience
Minimum High School Diploma/equivalency, AS preferred

Minimum 2 yrs experience working with people with disabilities.

Knowledge of local community resources.

Ability to lead a small or large group activity

Experience and knowledge of a day program or day care setting and activities is a plus!

Current or past history providing direct care/personal care support to people with disabilities
This is not only a fun work environment, but a great career opportunity if you are looking to start out or build your skills in Human Services, if you are a PCA/CNA and are looking for day shifts or if you are a older worker and looking for part-time work doing something meaningful and enjoyable!
The starting pay range for this role is $15 to $17 per hour. This range is for illustrative purposes only, and salary offers are commensurate with education & experience.
How To Apply:
We're excited for the addition of another amazing team member to help us fulfill our Mission! If this sounds exciting to you too, apply by sending your resume to Tiffany Jones, Associate Director of Day Services at tjones@bridgesforbraininjury.org