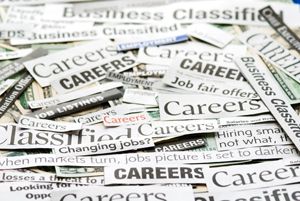 Passion. That's the common attribute of those that work for our organization. We are dedicated to helping the people who utilize our services. If you're ready to make a difference, browse our openings or upload your resume and tell us your interests. We'll consider you for future opportunities.
Positions Available
Thank you for expressing interest in a career with us. We are accepting applications for the positions described below:

You can also make a difference for our organization by volunteering. This is a great way to explore if our organization would fulfill your career objectives. Visit our Volunteer page to discover opportunities that may be of interest to you.

We are seeking a dynamic individual to join our team as Service Coordinator.
The Service Coordinator develops and implements a Service Plan assisting consumers to transition to living more independently in the community.

This position includes arranging community resources and medical services to meet each individual's needs and wishes, writing an individualized service plan at admission and updates biannually, facilitating team meetings and applying for/maintaining financial benefits. The Service Coordinator is responsible for the coordination of all services for the program consumer.

The ideal candidate will have a minimum of a Bachelors Degree AND three years of case management/service coordination experience including knowledge of & linkage and referrals to community & housing resources and services, financial benefits, medical services, transportation, etc...