Wildlife Education Specialist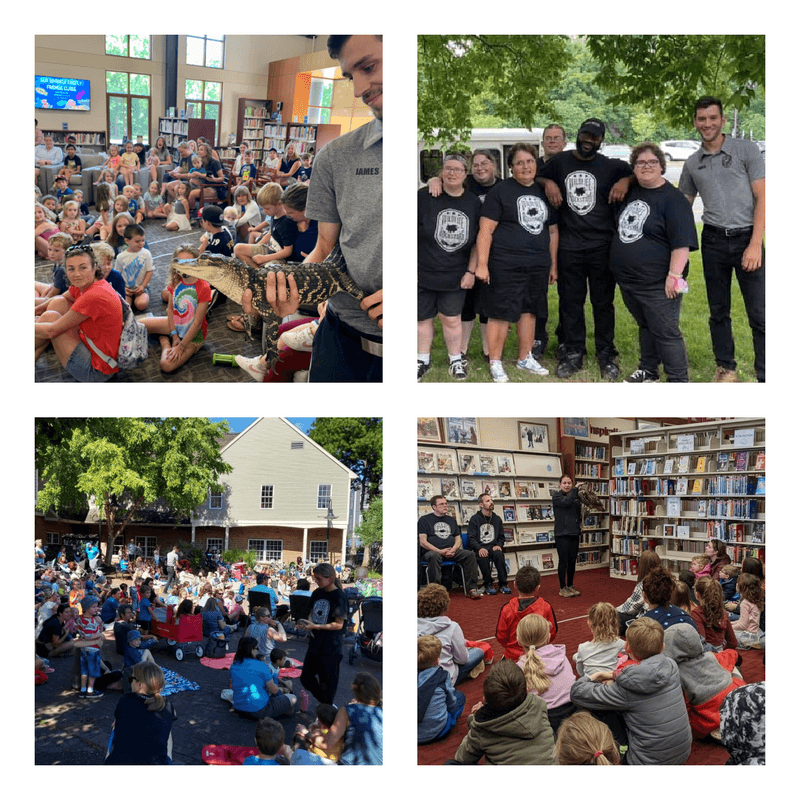 We are seeking a highly focused, self-motivated and out going individual to join our Wildlife Education Team. 
We provide one of a kind rehabilitative programs for adults rebuilding their lives following a brain injury. One of our programs, The Wildlife Rockstars, is a Wildlife Education outreach group run by our staff and day program members. Members are trained in the care and public presentation of live native and exotic mammals, birds, reptiles and more that we have raised, rescued and care for. The Wildlife Rockstars visit schools, youth/senior groups, nursing homes and community events to share animal facts and encourage environmental and wildlife conservation awareness. Members also share their personal injury and rehabilitation stories and discuss the importance of brain injury safety and prevention practices. While participating in this program, members are working on personal goals such as socialization, organization, communication, memory retention, planning and pre-employment skills. 
We are a USDA and DEC licensed program.
We are currently seeking a Wildlife Education Specialist who is responsible for the daily safety, care & enrichment for animal ambassadors. 
Education: We prefer candidates with education in Wildlife Biology, Zoology, or related field; a Licensed Veterinary Technician is a PLUS!
Experience: We prefer candidates with experience working with domestic animals or wildlife (native and/or exotic), Demonstrates experience in standardized husbandry skills, animal handling, transport, safety protocols, animal enrichment. 
Must demonstrate ability for public speaking/presentations, and must be dependable! Our animal ambassadors deserve the best and rely on dependable and skilled care!
Experience working with people with disabilities a PLUS! Training in this area will be provided as well. 
Basic Job Duties (included but not limited to):
1) Participates in daily animal care routine
2) Participates in wildlife education outreach programs in the community either as an animal handler or presenter
3) Follows all safety protocols
4) Follows all procedures set by the organization, USDA and DEC
5) Provides wildlife education classes to day program members of Bridges For Brain Injury
6) Trains and coaches day program members in animal education, care, handling and presentation to the public
Part-time, Full-Time, Per Diem and Internship Opportunities Available
We offer a very competitive Benefits package that includes hiring bonuses, shift differential payrates and much more! Learn more about our Benefits package at the bottom of our Careers Page.
Learn more about us at our Facebook Pages: Bridges For Brain Injury and Wildlife Rockstars!
Apply via our website or send cover letter and resume to Sara Saylor at ssaylor@bridgesforbraininjury.org
We are an equal opportunity employer